KOTA STONE TILES
Kota stone tiles are versatile and even have multiple uses when it's about making your home eco friendly and magnificent and give extra strength to the walls of it as well. With the help of Kota stone tiles we can clad the walls and make it durable, strong and attractive.
Kota stone tiles come in various sizes ranging from 12″x12″ to 24″x24″ or even larger. They can be left unpolished or polished….
Polished Kota Stone
Being a Naturally occurring stone, Kota stone comes with uneven surface and texture. Textured surfaces are great for gardens, pathways or any outdoor application. While polishing the Kota stone, uneven textures and roughness are removed making the stone smooth and reveals the natural tone of this Naturally beautiful stone. After processing and polishing the stone with various techniques makes it versatile and suitable to solve your interior flooring purposes as well.
Kota stone can be polished in various surface patterns using different polishing techniques and abrasives. Here are some of the mostly chosen polishes of Kota stone.
Polished Kota stone is a popular choice for indoor flooring, as it gives a luxurious and elegant look to the space…
Read More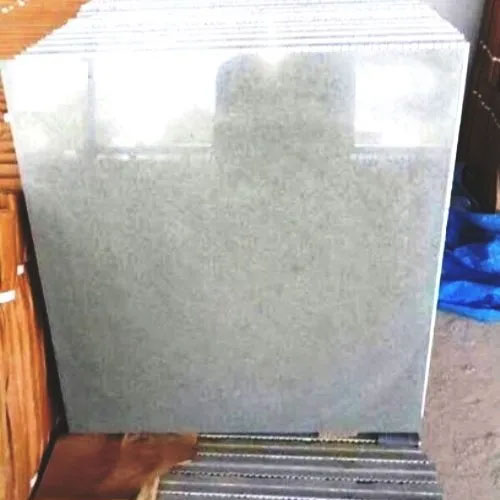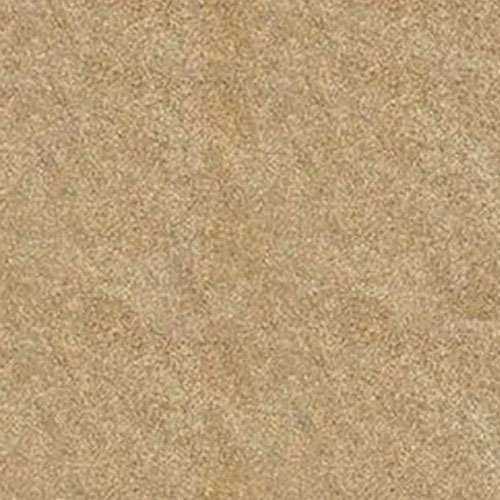 Brown Kota Stone
Brown Kota stone is a versatile material, which is why you can use it for multiple applications. Kota Brown Limestone is a perfect choice for wall cladding. Covering your walls with Kota stone is not only aesthetically pleasing, but it also increases durability. With its beauty and shades of colour, it will even going to save you the replacement cost because this stone is thick, hard and sturdy and can easily support heavy loads, which makes it ideal for commercial facilities.
Brown Kota stone is known for its durability, strength, and resistance to water, abrasion, and weathering..
Read More
Black kota stone have a wide application area and it can be used for paving, flooring, cladding, making decorative items, sculptures, monuments, fountains, table tops and so on. Kadappa stone is a soft stone and carving and shaping it is relatively easy to marble and granite. Kota black was commonly used by artisans and building constructors in its raw form for traditional and textured looks and even in present time it is still the first choice of architectures for modern houses to enhance the visual aesthetics and add an contemporary element to it. Black Kota Stone is weather resistant, durable and an economical stone, which makes it appropriate to use for outdoor areas such as garden walkways, parking areas, landscaping, outer wall cladding, patios etc.
What is Kota Stone?
Kota Stone is a type of Limestone that is mainly found in the Kota district of Rajasthan in India. Kota Stone is a composition of calcium carbonate and it is formed due to the accumulation of marine fossils and sedimentation over years. It is a common building material, which has a wide application spectrum. This stone is known for its durability, soothing color tone, versatility, and aesthetic appeal.
Kota Stone has predominantly two natural color variations. One is in light Blue Kota Stone to greenish shade and the other one is in Yellow to brownish tone. The finely grained texture and eye-soothing distinctive colors of Kota Stone make it a popular choice for both interior and exterior applications.
Kota Stone is a tough and durable stone. It is robust in nature, slip-resistant, easy to install, easy to maintain, and the most sustainable eco-friendly option available out there. Kota Stone is also preferred for its ability to withstand any weather conditions without wear and tear which makes it best for outdoor areas and settings.
Kota Stone being a slip-resistant material is suitable for stairs, corridors, and bathroom floors.
Kota Stone Flooring is relatively easy to maintain. Just a wet mop can bring shine to your floors and will remove the basic scratches as well. The durability and strength of the stone will save you the replacement cost, as it will last you for years without eroding and cracking.
Kota Stone can be used in multiple ways such as flooring, wall cladding, tabletops, kitchen countertops, landscaping, and decorative purposes.
What is Kota Stone Flooring?
Kota Stone is a widely used material for numerous construction and industrial areas. Kota Stone is basically a sedimentary rock, which is known for its remarkable durability. Kota Stone is generally used for floorings, tabletops, cladding, landscaping, and monumental purposes.
Primarily Kota Stone is preferred for flooring due to its Robust nature. It can withstand heavy loads without breaking. Kota Stone being a versatile material, favored for various residential, commercial, and industrial spaces especially, where there are high chances of breakage or degradation. Kota being a limestone has less porosity, which makes it an ideal option for use in gardens, parking, and outdoor settings whereas its non-slippery nature would make it a good option for bathroom areas as well.
Benefits of Using Kota Stone Flooring
Apart from being a beautiful and magnificent stone, there are several benefits of using Kota Stone Flooring for your interiors and exteriors.
Kota Stone Long Life Span
Kota Stone is a tough and durable material and it can withstand extreme weather conditions without eroding, that is why Kota Stone Flooring is being considered for heavy traffic areas. Kota Stone is a hard stone and is used for exterior wall cladding that enhances the visual appearance as well as the durability and strength of your walls, minimizing the repairing and replacement cost.
Eco-Friendly green choice
Kota Stone is a natural material that comes from Mother Nature whereas man-made tiles and stones consist of a lot of chemicals and gases which eventually harm you when used as indoor flooring causing breathing issues. Apart from that, the making of artificial stones is polluting the environment as well as water sources. So think twice before choosing any flooring options for your place.
Sustainable
Kota Stone being a locally extracted and natural rock is a sustainable and pocket-friendly option as well. Natural Kota Stone Floorings are cheaper than artificial tiles and stone floorings and have more benefits and shelf life.
Easy to maintain
Kota Stone Flooring is easy to install and easy to maintain flooring options amongst others. There is no need for expensive cleaning agents and chemicals to maintain the shine of your floor. Just a wet mope is more than enough to take care of your Kota Stone Flooring. Kota Stone being a non-porous material will save you from stains and spots as well.
How Kota Stone is made?
Kota Stone is a naturally occurring sedimentary rock. The formation of Kota Stone is a geological process that took millions of years. The process starts with the accumulation of sediments, which consist of fine grains and minerals such as clay, silt, and calcium carbonate. Over time, the heaviness of accumulation sediments on top of these layers builds immense pressure, and the fine grains bond together in a coherent rock.
There are a lot of chemical changes in calcium carbonate sediments due to high pressure and heat which transforms the calcium carbonate into calcite which is the main agent contributing to the hardness and strength of the stone. After that, the fossilization process determined the distinctive patterns and textures within the stone.
Geological forces and movements make these stone layers gradually uplift to the earth's surface. This process took years and is responsible for the Weathering and erosion process and making the stone available for extraction.
Where is Kota Stone used?
Kota Stone is a multifaceted rock quarried from the Kota region of Rajasthan. Kota Limestone has a wide application spectrum due to its durability, magnificent appearance, and weather-resistant nature. This limestone is the most popular naturally extracted option in building materials amongst other construction materials.
Kota Stone Applications in Construction and beyond
Kota Stone is a sturdy and tough stone and the most preferred natural and green choice in the world of construction for years. Generally, Kota Stone was used for outdoor floorings but at present, this exquisite stone finding its way into various applications that show its actual beauty and functionality.
Flooring
One of the common uses of this amazing stone is as a flooring material. Kota Stone comes with a fine-grained texture and soothing colors which add elegance to any setting. Kota Stone is a hard and sturdy material and comes in customizable thicknesses to match any specific setting and style. Ideally, the preferred thickness of Kota Stone is 18mm-25mm for indoor floorings and 25mm+ is favored for outdoor areas, parking lots, warehouses heavy traffic areas, and industries.
Cladding
Apart from Flooring, Kota Stone is widely used around the world for wall cladding due to its weather-resistant nature and ability to take various surface finishes. Kota Stone can withstand acid rains as well as excessive heat in summer without losing its sheen which is why Kota Stone is considered a timeless beauty. There are multiple surface finishes and textures, which can be used for exterior and interior for a sophisticated appearance.
Countertops/Tabletops
Kota Stone has nonporous and stain-resistant qualities that make it a perfect choice for Kitchen countertops and tabletops for restaurants, hotels, and kitchens. The smooth texture of Polished Kota Stone is remarkably beautiful and will complement your modern kitchen's interior styles.
Temples and Religious Structures
Kota Stone is a first choice for temple flooring especially outdoors due to its cooling nature. It won't get hot even in summer Noon. It is a Natural Indian stone that has been always associated with Traditional architecture, which is why many temples and religious buildings in India feature Kota Stone.
Sculptures and Artifacts
Kota Stone is a limestone so due to its physical properties it is easy to carve. This quality of Kota Stone makes it popular among artisans and sculptors.
Kota Stone Benefits
Kota Stone is a versatile Natural Stone with countless benefits and a preferred and popular choice amongst artisans, builders, homeowners and architects, interior designers. Due to its geological and chemical formation, Kota Stone has diverse abilities and benefits.
Durability Of Kota Stone
One of the supreme benefits of Kota Stone is its strength and durability. Kota Stone can bear heavy loads without eroding and breaking. This Quality of Kota Stone makes it a suitable choice for heavy foot traffic areas such as Government projects, public areas, parks, commercial spaces, educational institutes, and hospitals.
Variety of Kota Stone Finishes
Kota Stone can take any surface finish, which allows it to extend its application spectrum. The polishing and finishing process allows the stone to change its texture and helps to enhance the actual colors. Kota Stone can take mirror polish, honed, sandblasted, shot blasted, leather, and even more finishes for customization.
Cost-Effective Kota Stone
Compared to other natural and synthetically made stones, Kota Stone is a relatively sustainable and cost-effective stone. That is the main reason for its use in large-scale projects to cut down the overall cost while maintaining the quality measures in check.
Minimal Maintenance cost and time
Kota is a low-maintenance stone. The cleaning process of Kota Stone took minimal time and effort as a wet mop is sufficient to keep it looking lustrous. Kota Stone is stain resistant which is why it can be easily applied to Kitchen Counters and even in washrooms without worry. No Harsh Chemicals and expensive items are needed to maintain its gloss.
Environment Friendly and safe
Kota Stone being a natural stone is a green and safe choice to make. Whereas other artificial stones use a lot of harmful gases and chemicals in making, Kota Stone is sourced from quarries, minimizing the energy-intensive processes that happen in making synthetic stones.
Versatility
Kota Stone has a broad application spectrum and is extensively used in various sectors. This stone is no longer limited to flooring. Kota Stone can be used for wall cladding, Kitchen countertops, Table tops, landscaping, paving, stone furniture, staircases, and even for decorative purposes.
Kota Stone is not limited to flooring alone. It can also be used for wall cladding, staircases, countertops, and even as a decorative element in landscaping.
Resistant to Chemicals
Due to Its Chemical Formation and presence of silica, Kota Stone is resistant to chemicals which is why it can withstand exposure to acid rains and other chemicals without deteriorating. This quality of Kota Stone makes it useful for Industrial settings.
Longevity
In the making of Kota Stone, sediments cement together in a high-pressure environment that makes it hard. When in use, minimal care can make it last for decades reducing replacement costs and increasing strength and longevity.
Where to buy Kota Stone/ Kota Stone Flooring?
The Kota region of Rajasthan is the Origin place of Kota Lime Stone. Even the stone is named after this region. The Kota Stone is renowned for its unique texture and exceptional durability around the world. If you are considering adding this charm to your interior and exterior setting then you must find a reliable place to buy it from. Here are some of the options where you can find this stone even outside of the Kota region.
Mine owners/Manufacturers
The best way to buy Kota Stone is to buy it from mine owners. Here you can customize the stone in any size and finish. You can find the maximum quantity in every quality and pattern. In Kota, Rajasthan a lot of people own Kota Stone mines so before visiting, do some research and contact them for the meeting. Visit in person and select the products of your need. Buying it from direct mines will cut the cost, as you will find it at the cheapest rates here.
Local Stone Suppliers/Dealers
The most convenient method to buy Kota Stone is buying it from a Local market. Look for a place, that has a wide variety and latest designs in different qualities. Check the product and even visit more than one store to compare the price and quality of the stone.
Online Marketplaces
Everything is available online in this modern era. Search and explore the available products through diverse websites to find the products, which meet your requirements. Check the product description and reviews sections thoroughly and even ask for reference contacts before buying from such platforms.
Stone Yards and Warehouses
People living outside of Kota own yards and warehouses to store stones and materials. If there is some warehouse in your nearby location then contact such local stone yards. Let them know your requirements and ask them about the availability of products. If something meets your requirements then visit in person and check the quality of the stone before buying.
Stone Expos and Trade Shows
In Expos and trade shows there is a many manufacturers and companies who showcase their products. Kota Stone has color variations as well as different types of products and patterns. So this is an excellent way to compare the design, rates, and quality according to your needs without compromising.
Is Kota stone porous?
Kota stone is a popular and widely renowned stone for its longevity. Scientifically Kota stone is a limestone and is renowned for its extremely exceptional hardness.
Porosity is determined by the presence of tiny holes within a material, which is responsible for the absorption of liquids and gases. This way the more the porosity the more liquids and gases the stone will absorb and easily get stained and degrade.
Kota stone is a non-porous or mildly porous stone and with proper sealing and care it performs well in every indoor and outdoor application.
Which is better Kota stone or tiles?
Choosing flooring option is quite a difficult task when you don't have proper knowledge about it. If something is visually appealing that does not mean that would solve your purpose or a good option to choose from. Choosing from natural stone and synthetic tile may put you in dilemma so here are some pointers to help you decide what woks best for your needs.
 

Product Quality

 

Kota stone

 

Tiles

Durability

Kota stone is hard and robust natural stone and it can withstand heavy loads without breaking and cracking.

Tiles are delicate and prone to break. It cannot take heavy loads.

Maintenance

Kota stone is stain resistant and non-porous and easy to clean and maintain.

Tiles are porous and get stained easily so maintaining tiles is quite difficult than Kota stone.

Longevity

Kota stone has proven records of longevity as years ago temples and monuments made up of Kota is still in good condition.

Tiles are soft and easily break so the life of tile floorings is comparatively less. The replacement and frequent changes are must for maintaining it.

Versatility

Kota stone is a versatile material. It can be used for flooring, cladding, making table tops, kitchen counters, landscaping, paving, monuments, decorative purpose and so on.

Tiles can be used for flooring and cladding.

Eco- friendly

Being extracted from earth, Kota stone is a Naturally occurring stone which is safe, sustainable and eco friendly choice.

Tiles are synthetically made using a lot of harmful chemicals and gases, which pollutes the air and cause breathing issues.