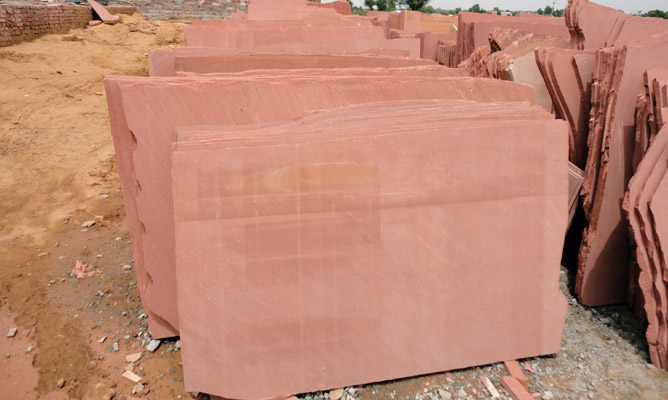 BANSI PAHARPUR STONE
Pink Sandstone, which is mainly known, as bansi paharpur pink sandstone is a sedimentary rock that is made from the buildup of sand, a lot of minerals, tiny chunks of rocks and other substances that have been accumulated simultaneously over the period of time. Presence of Hematite gives this stone a pink shade, which makes it a fine choice for temples and memorials. The quarries of pink stone are found in Rajasthan, India.
Hawa Mahal of Jaipur, Akshar Dham temple of Gujarat is few examples of this magnificent stone. Even in Mughal era, a lot of temples and monuments were made of using bansi paharpur stone. Now The bansi paharpur stone is being used for the construction of the most awaited temple of Ayodhya, Ram temple, which describes this spectacular stone's timeless vogue.